THANK YOU to all who worked and attended Corn Roast 2018!
It was a great success and we look forward to seeing you in 2019!

The Great St. Casimir Corn Roast  August 3rd – 5th 2018
VOLUNTEERS NEEDED throughout CORN ROAST WEEKEND – Sign Up ONLINE or on the Volunteer Sign Up sheets in the breezeway of the church
ADMISSION IS FREE THROUGHOUT THE FESTIVAL
Corn Roast Weekend Activities Schedule
Friday, August 3rd
The Corn Roast kicks off at 5:00 pm with our Adult Night with live entertainment and dancing to Dan Fell. Enjoy great music, fresh Corn on the Cob, and wonderful ethnic specialty foods and beverages under the big tent through Midnight.
Internationally famous DJ Ronnie Knapp will be on hand tonight, too!
Saturday, August 4th
"Come to the River Run" 5K/10K Run/Walk starts at 8:15 am with the 10K starting off and then the 5K Run/Walk starting at 8:30 a.m, with both races following along Lansing's River Front Trail. There is a FREE kids run, too!
A FREE pancake breakfast is offered to race participants (your bib number is your breakfast ticket), and available to non-race participants for $5.00 per person.
For information/registration for the Come to the River 5K-10K Run/Walk on Aug 4th – visit RunSignUp or use this Come to the River 2018 Reg form that can be dropped off or mailed to St. Casimir Parish with your registration payment.
Sponsorships are needed for the Come to the River race. Please consider being a sponsor and submit your Sponsor Form to help make the race a success. Proceeds from this event will support St. Casimir Charities which benefit the entire Lansing community.
Here are  some photos from last year's run.
The annual Blood Drive goes from 10:00 am – 2:45 pm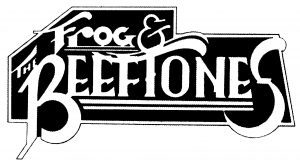 The Children's Area will be open from 4:00 – 9:00 pm
Great food, music, and dancing get underway at 5:00 pm (following our 4:00 p.m. Mass) with Frog and the Beeftones back on stage through
Midnight.
Internationally famous DJ Ronnie Knapp will be on hand tonight, too!
Sunday, August 5th
The food fest continues beginning at 12:30 pm (following our 11:30 am Mass) with the raffle drawings happening around 3:00 pm to end our weekend events.
The Children's Area will be open from 12:30 – 3:00 pm
Internationally famous DJ Ronnie Knapp will be on hand this afternoon, too!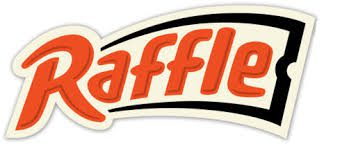 RAFFLE TICKETS & PRIZES
How to purchase raffle tickets:
Tickets are available to parishioners by picking up your ticket envelope in the breezeway with additional tickets available by contacting the parish office.
Tickets may be purchased from any St. Casimir parishioner and will be available for sale during all Corn Roast Festival hours.
Purchase a $1.00 raffle ticket for a chance to win:
Grand Prize $1000.00 CASH
First Prize $500.00 CASH
Second Prize $100.00 CASH (2 prizes available)
Third Prize $50.00 CASH (4 prizes available)
Raffle tickets are also available for a chance to win:
$2000.00 Prize ($10.00 raffle ticket)
Big Screen TV ($10.00 raffle ticket)
Frankenmuth Fun Trip ($20.00 raffle ticket)
FOOD & BEVERAGES
Along with the delicious corn-on-the-cob that this festival is known for, a variety of other foods will be available under the big tent including Polish, Italian, Vietnamese, and Mexican food along with lots of sweets and desserts made by parish families available at the Country Booth. Water, various Coca-Cola products, and beer will also be available.
Food Tickets:
To purchase food or beverages during the festival, food tickets are required. Visit the food ticket table/booth to purchase tickets to enjoy the food and beverages served throughout the festival.
WEEKEND MASS SCHEDULE
Join us for any of our weekend Masses – ALL are welcome at St. Casimir!
Saturday 4:00 pm Mass
Sunday 9:00 am and 11:30 am Mass